DRS Construction brings a highly professional approach to everything we do.
Whether it's a four month feature film, a one day music video shoot or something in between, the directors Barnaby and Jono have many years experience as construction managers. They cut their teeth in the rough and tumble of late 80's music video shoots, flirted for a while with the cruel mistress who is exhibition stand building, then moved into fashion and photographic set building and finally to television commercials and feature films.
We communicate with our clients throughout the design, planning and building process and pay great attention to details as they elevate good sets into great ones. We are surprisingly computer literate for a couple of non- millenials and are well versed in the language of CAD, CNC and ROFLs.
At DRS Construction we are justly proud of our freelance crew who are hard working, flexible and extremely experienced. Many of them have worked with us for years. The company operates from a spacious Bermondsey workshop- a 3000sqft railway arch with a good layout for set construction. We carry an extensive inventory of everything from mundane timber and sheet to hard to find specialist scenic materials.
If you're passing by we will be very pleased to show you around and offer you a biscuit and a pretty decent cup of coffee considering the postcode and all…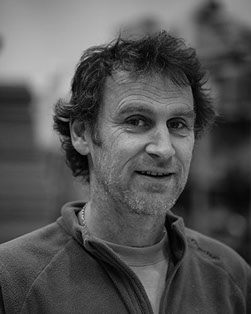 01.

BARNABY PAPWORTH

I've always made things. I was born to two artistic and creative parents. As a boy I would take things apart and reassemble them to find out how they worked—useful training for a set builder as it turned out.

In my school days I was happiest in creative studies and this continued through to my degree in Interior Design. My heart was in films and music, so after college I sought out the world of pop promos. My first employer built most their sets out of what we could find in skips—in the 80s people threw a lot of useful stuff out. From there, I moved into set building for commercial photographers. This honed my eye for detail and pushed me to refine the level of finish I would later adopt in all my work.

It was at this point that Jono and I first crossed paths. We sought out clients in television advertising, a field that would test our imagination in terms of what one could build, both in scale and bizarre style. From commercials the road lead to THE MOVIE GAME.

I have achieved my goal of making the credits, only in a different department. Wishes do come true but my mother still asks when I'll get a proper job.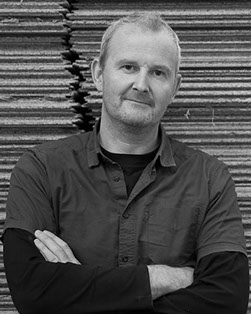 02.

JONO MOLES

Jono Moles has been building sets since he was a lad.

At school he progressed from experimenting with high speed photography to building 70cc Go Karts and a full sized replica of a Return of the Jedi Speeder Bike, an investment of many hundreds of hours which arguably might have been better spent revising for A levels.

He wishes he could erase the memory of nailing flats together to the strains of the Pet Shop Boy's 'West End Girls' in the basement of Holborn Studios but in spite of this still thoroughly enjoys the challenges of set building and looks forward to working on bigger films.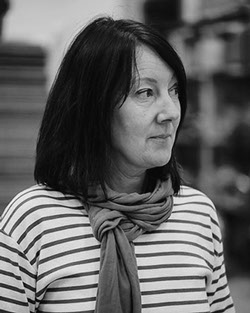 03.

LUCY MOLES

Lured away from a simple existence in Brighton in the late 90's with a promise of glamour and a small wage to help out with admin at DRS Construction, it wasn't long before I was seduced by the camaraderie and sheer bonkers eclecticness of working in the Art Dept.

After 15 years, I love that no two jobs are the same and I still get a thrill doing something creative, even if it did involve shooting into the small hours on a freezing light ship in the Thames Estuary, or painting something five different colours until the designer is happy (you know who you are). Budgets wax and wane, schedules get ever tighter, the challenges are always changing – but the team I get to work with at DRS are consistently inspiring in their skill and commitment and and I couldn't hope to work with a nicer bunch.