DRS Construction brings a highly professional approach to everything we do.
Whether it's a year long 10 part drama, a four month feature film or a one day commercial shoot, you can rely on us to deliver.
We communicate with our clients throughout the design, planning and building process and pay great attention to details as they elevate good sets into great ones.
At DRS Construction we are justly proud of our freelance crew who are hard working, flexible and extremely experienced. Many of them have worked with us for years.
In Summer 2019 we moved from the Bermondsey railway arches where DRS was founded to a 6000 square foot space in Park Royal.
If you're passing by we will be very pleased to show you around and offer you a biscuit and a pretty decent cup of coffee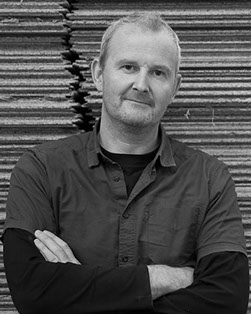 JONO MOLES
CONSTRUCTION MANAGER
07973 377475
Send Email
Jono Moles has been building sets since he was a lad.
At school he progressed from experimenting with high speed photography to building 70cc Go Karts and a full sized replica of a Return of the Jedi Speeder Bike, an investment of many hundreds of hours which arguably might have been better spent revising for A levels.
He wishes he could erase the memory of nailing flats together to the strains of the Pet Shop Boy's 'West End Girls' in the basement of Holborn Studios but in spite of this still thoroughly enjoys the challenges of set building and looks forward to working on bigger films.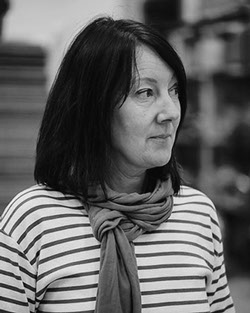 LUCY MOLES
CONSTRUCTION COORDINATOR
07973 257238
Send Email
Lured away from a simple existence in Brighton in the late 90's with a promise of glamour and a small wage to help out with admin at DRS Construction, it wasn't long before I was seduced by the camaraderie and sheer bonkers eclecticness of working in the Art Dept.
After 15 years, I love that no two jobs are the same and I still get a thrill doing something creative, even if it did involve shooting into the small hours on a freezing light ship in the Thames Estuary, or painting something five different colours until the designer is happy (you know who you are). Budgets wax and wane, schedules get ever tighter, the challenges are always changing – but the team I get to work with at DRS are consistently inspiring in their skill and commitment and and I couldn't hope to work with a nicer bunch.